Anna's first day of school was August 21... yeah, I'm just getting around to writing about it! With work, and then my poor kid already missing 2 days of school because she caught a cold, it's been kind of busy here.
Anna is in second grade, and is in an advanced reading and math group. We are pretty stoked about that. Here she is, my little girl, insisting that she doesn't want hair clips or head bands. *sniff*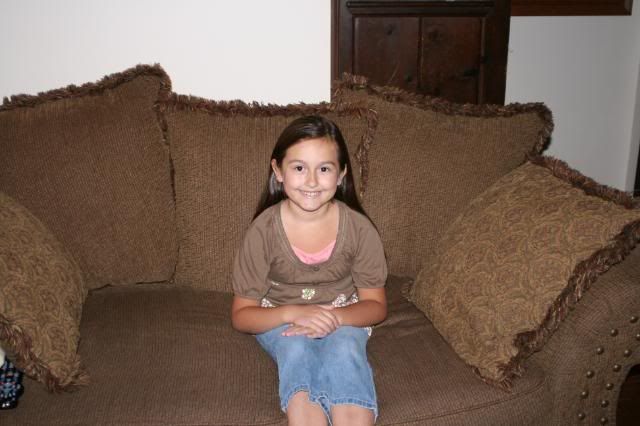 And modeling her Camp Rock book bag with the man pretty Joe Jonas on the front... 'cuz Hannah Montana and High School Musical are so like-
yesterday?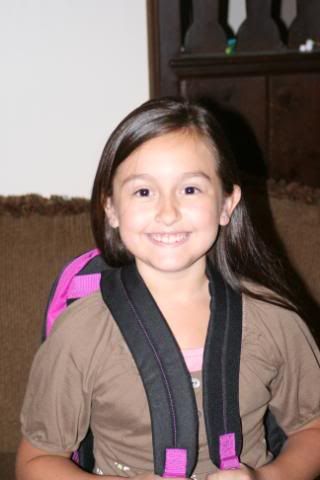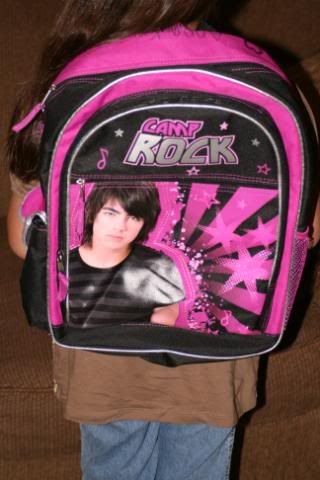 Annnnd, cheesing it up just before she leaves Emma and I in silence- meaning no clawing and shrieking for the first half of the day. ;)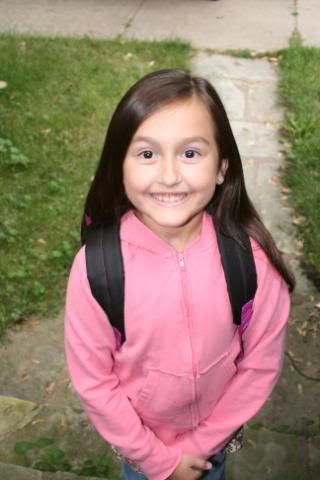 These pics are from last year, on the first day of school. Look how much she has grown!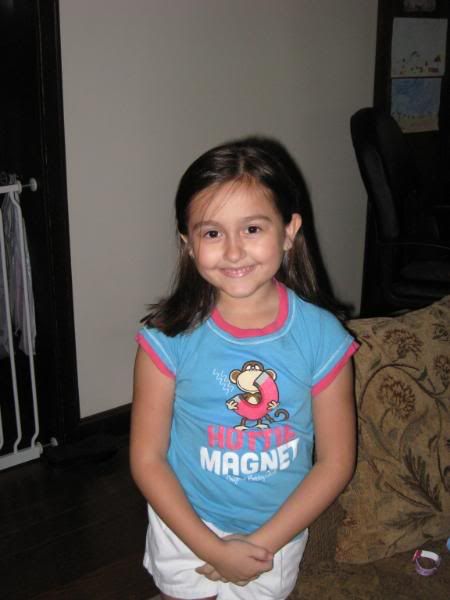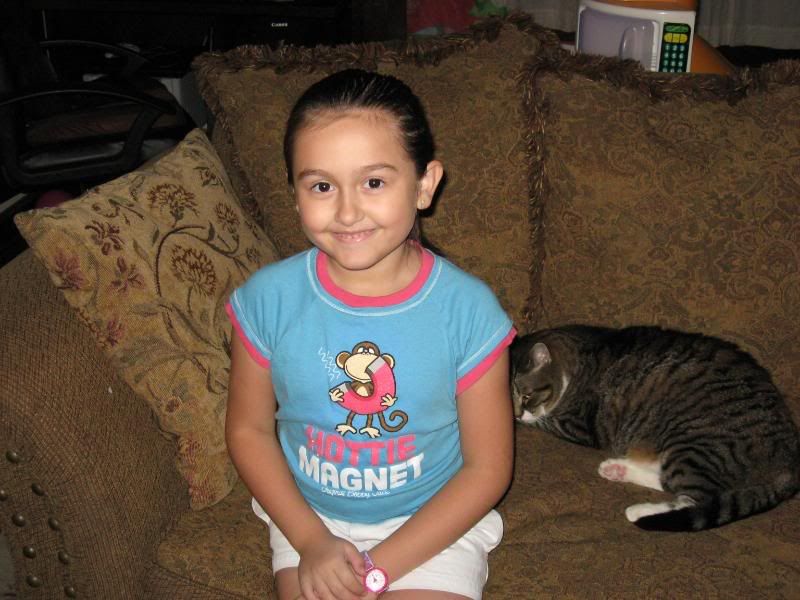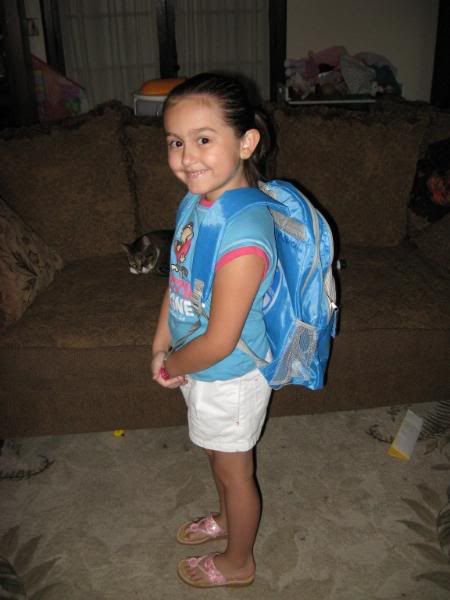 My baby is
almost
all grownz up.