Here are my girls, who usually are monkeys... As a Cheetah and Eeyore. :D Click them to enlarge :)
I really love the shot of their tails!
And here is Emma inviting herself in to our neighbor's house...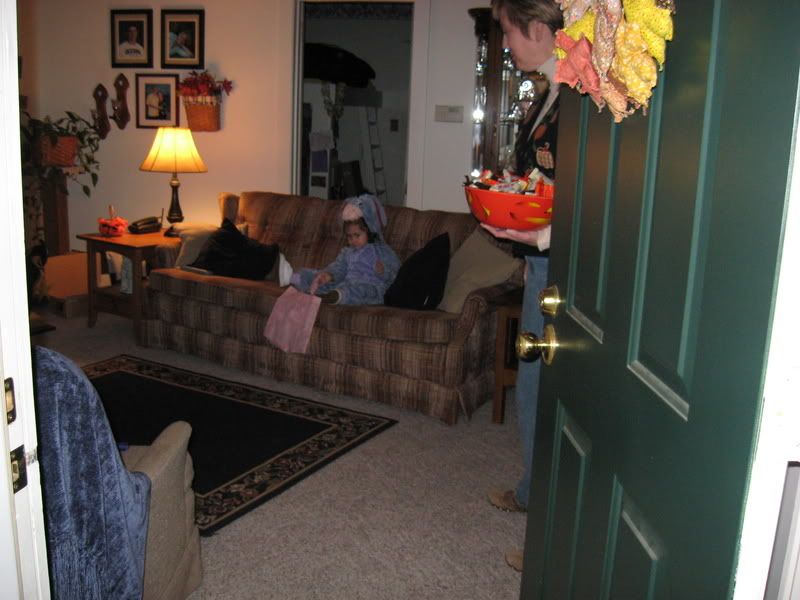 She just pushed right on past Kim and made herself comfy. I was laughing and my hands were shaking so hard that I was surprised the shot even came out.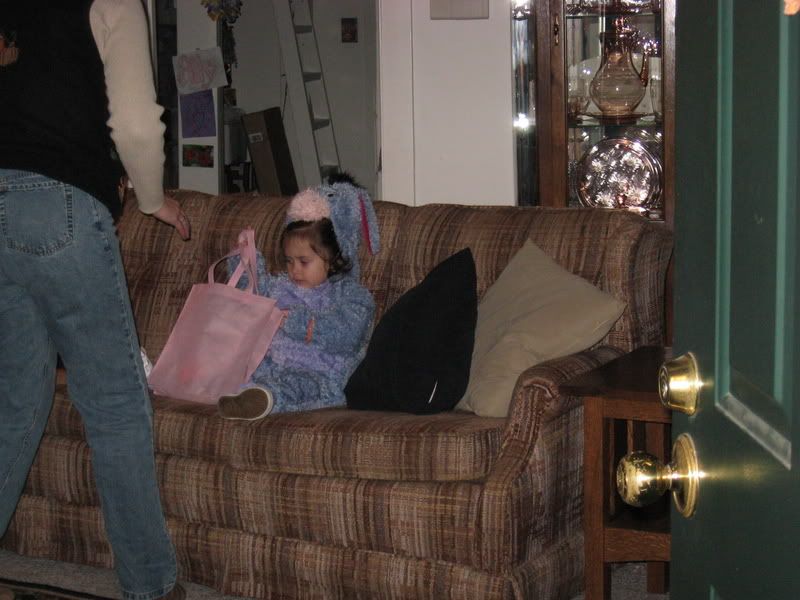 On November 2nd Kailani at An Island Life will be having a contest to judge:
Best Child Costume
Best Adult Costume
Best Pet Costume
... so please head on over and check out the contestants and vote! :D