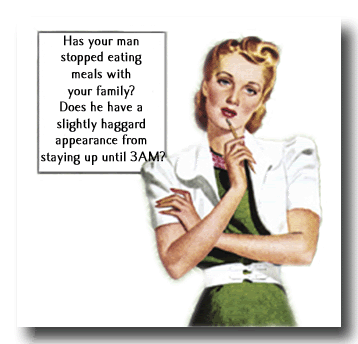 There is a new addiction out there in lala land... and it's name is CRACKBOX! Signs and symptoms of CRACKBOX addiction may include
(but are not limited to)
:
Sitting for hours staring at a television screen with a controller in hand- meanwhile the kids toilet paper the house, shave the cat and light each other on fire.
Dinner turns cold and possibly goes uneaten.
The CRACKBOX-head eats 1.45 bowls of cereal 6 hours after dinner was thrown into the trash.
Any interruptions is game play is responded to with a "Huh?", but the CRACKBOX-head's glazed eyes never leave the screen.
Spending hours playing online and talking to some guy in Jersey named XXX_Bonecrusher_XXX.
All conversations with the CRACKBOX-head during brief periods of rest (for gamer's thumb) lead back to playing the game.
The XBOX Patch comes in 2 sizes and are easy to use. Print out the appropriate size, cut out and attach double sided tape.
1. The "My wife still loves me enough to let me play, as long as I spend some time with the kids" Patch.
For size #1
, apply to shoulder, gluteus, or abdomen with a firm slap.

2. And The "I've forgotten my kid's names, and my wife won't sleep with me anymore" Super Patch.
For size #2
, apply directly to forehead, tack in pace with the heel of your husband's work shoe as needed.
Side effects* may include: swelling and tenderness to the shoulder, buttocks or abdomen; redness and tenderness to the forehead, and brief loss of consciousness.
*Almost Somewhat Positive and it's author are not liable or responsible for any side effects should you wish to use this product.