I hate it that you have to pay $20 a piece for a decent pillow, and even then you end up compromising because you can't find the exact look you want. I discovered recently that instead of paying that much, I could find a place mat from the same decorative line and pay 3.99 per pillow. I didn't even use a sewing machine, just a needle a thread... it was so easy!
All you are going to need is as many place mats as you wish to make into pillows, matching thread, a needle, pillow stuffing and a seam ripper.
To use place mats, you need to find some that aren't just a single piece of material. Find place mats that have 2 pieces of material sewn together. I used the matching place mats to this table runner, for example. I lucked out, because the color of the fabric on the back side of the place mat matched the color of the decorated side. This is not really that important, unless you are particular in which case you should go ahead and spend the money to get the
perfect pillow.
*wink*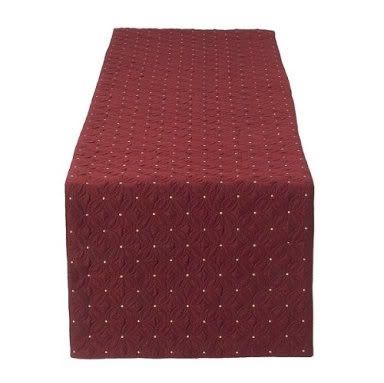 On the outer edge you will usually find a finishing stitch ( an extra row of stitching, not that actual stitching that sews the front and back together) , all the way around the place mat. You are going to rip that out using a seam ripper.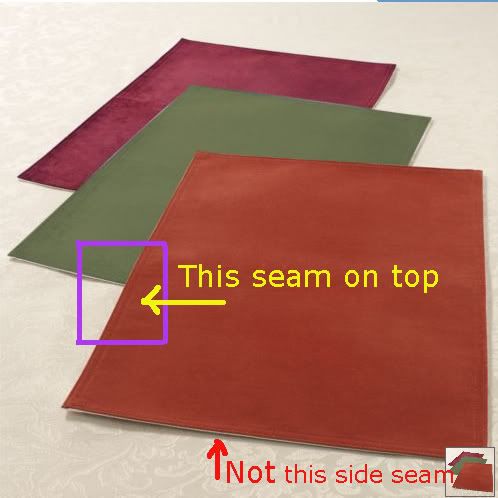 After you have done that, there should be a side somewhere on the place mat that has an opening; this is where you are going to put the stuffing in. Once you have the stuffing in, all you need to do is sew that opening shut... and that's it! You'll have a pillow for a fourth of the price. :o) Here's what my pillows look like: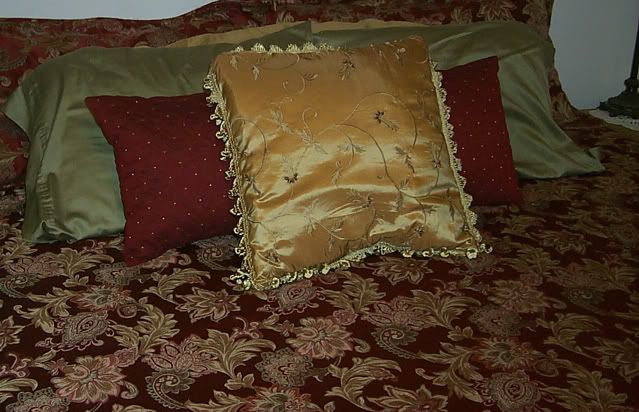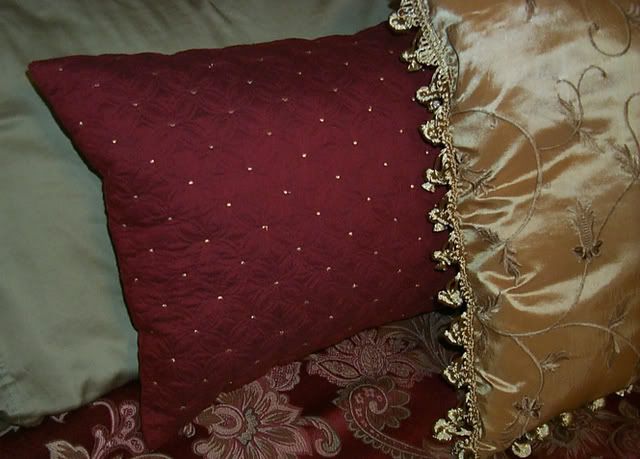 Works for me!
If you would like to browse more Works For Me Wednesday tips, you can check them out at
Rocks In My Dryer.