I'll be seeing you in all the old familiar places
That this heart of mine embraces all day through
In that small café, the park across the way

(from my recliner, through the bay....
....window)
The children's carousel, the chestnut trees, the wishing well

(Awww, it's gonna hurt like hell!)
I'll be seeing you in every lovely summer's day

(I wish! But winter is here to stay...)
In everything that's light and gay
I'll always think of you that way
I'll find you in the mornin' sun
( blogging in the mornin' is so much fun)
And when the night is new
I'll be looking at the moon

(could be the Darvocet is kicking in too soon)
But I'll be seeing you
(in drug induced hallucinations too)
I'll find you in the mornin' sun
And when the night is new
I'll be looking at the moon
But I'll be seeing you...
*sung by Bing Crosby, and the
bold print
is me, of course :D
Hey, tomorrow is my out patient surgery and though I will probably be jonesin' for my blogging fix after about 4.5 hours, I won't be on for a few days. I am having a mass removed from my right bicep and 2 from my right thigh at 0945 in the AM.
They had rescheduled me for 2PM, but now I am back to 0945. I hope they don't change me again, it's a little nerve wracking having to call my MIL to reschedule with
her.
We will see how desperate I become before I try to mouse with my left hand. Any bets? I am thinking a day, LOL! Until then, au revoir mes amis!
Until we meet again... enjoy some photos!We have gone "rustic" this year with mostly handmade ornaments in whites, black/red, red, and clear (snow flakes and icicles). We decided to only put a 3rd of the ornaments we have because our tree was so heavy that it almost tipped least year, and the fact that the less we put out the less we will have to put away. Having an incision on my right arm has affected my decorating choices this year. I actually like it... for once it doesn't look like Santa exploded in my living room. Minimal is good.
Here are pics of the finished tree,
sans pine comb
- as Willow tree put it!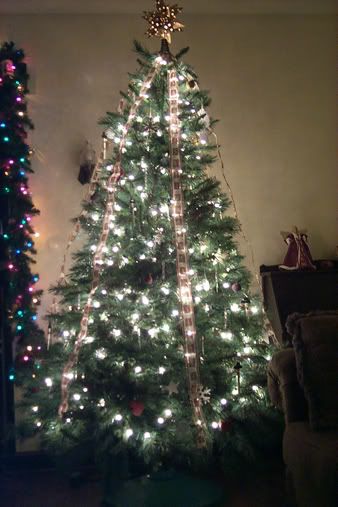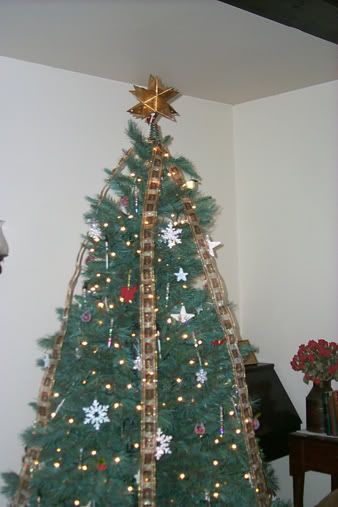 Some of our homemade ornaments...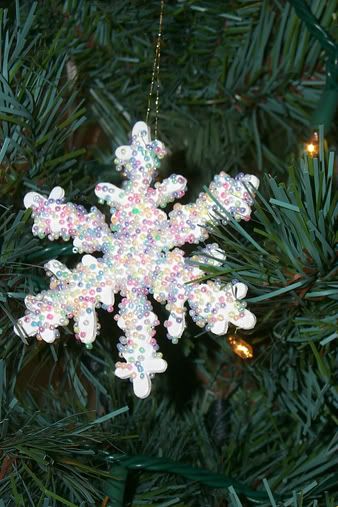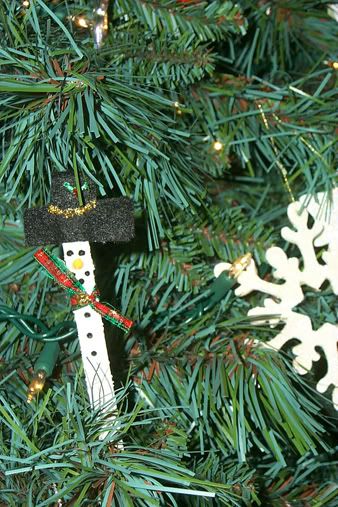 And the Little People we have set up under the tree for the kids.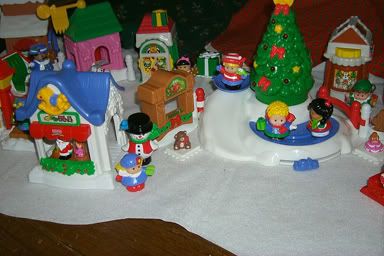 Finally, our Little People Nativity before Emma...And After Emma.