My poor kid... I don't know what the heck I am going to do with her. She and Emma both had ear aches 2 weeks ago, and now Anna has a fever and a cough. She felt so bad yesterday that she stayed home from school, and I kind of made her stay home today because this morning she looked peaked and had a raspy cough.
After breakfast, Anna croaked ;O) that she wanted to help do the dishes. What is so surprising about this is that even when she is perfectly healthy, or near healthy, and despite me glue gunning myself into oblivion with this little gem...
at 5 cents a chore, she still refuses to do them. Our rule is she doesn't
have
to do her chores. Don't do them, you don't get paid. We also have a rule that she gets toys
etc
on holidays and her birthday. If she really wants something, she has to save up for it. We are hoping that eventually, after a few months, that Barbie she really wants will motivate her. We are trying to teach her the value of working hard for something she wants, and saving up for it. I digress, it's a very bad habit of mine. :O)
Anyway, as I was saying... On a "normal" day, she doesn't want to do her chores despite knowing she gets 5 cents a chore. On a good day, she has the
possibility
to earn 60 cents! But today, feeling bad... she decided that I should cash in that coupon for dish washing that she gave me as a Christmas present. :D
So here she is, helping her momma and keeping busy while feeling yucky.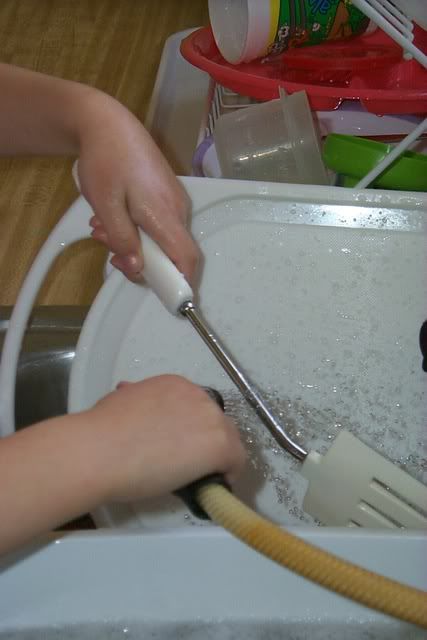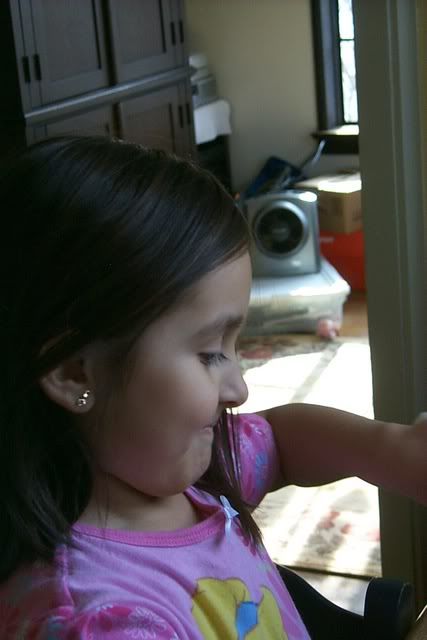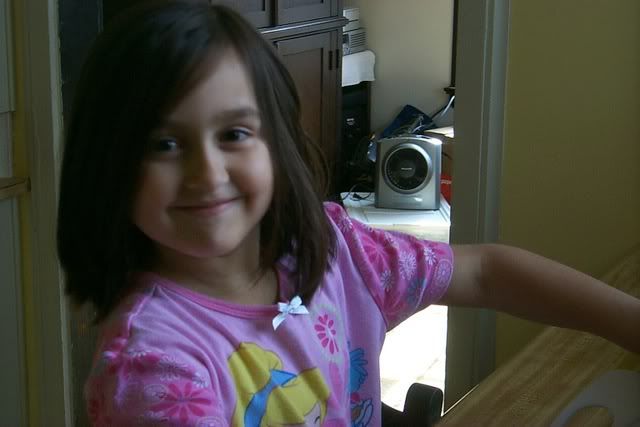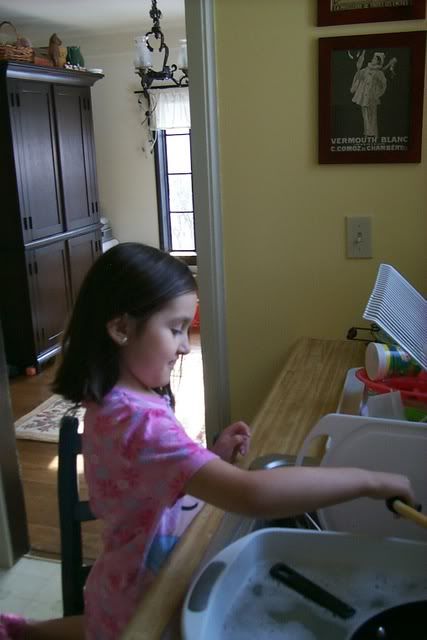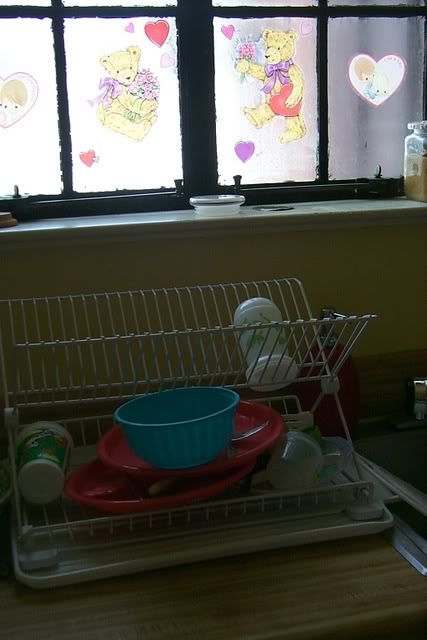 I'm not sure if we have taught her anything about money management yet, but she has learned the value of giving and spending time with family. Even if it's doing dishes when you are under the weather.
Besides, I let her use the sprayer for the first time... what could be better than that?