Once again John out did himself... and got his girls their heart's desire. For baby Em he got a Blue's Clues DVD. Anna got the Hannah Montana CD she has been eyeballing for almost a year.
Me? I got an new CD of an artist I have been curious about since seeing her on a commercial. She performed at the Grammys. Her name is
Corinne Bailey Rae.
I really like it, she has such a soothing , slightly raspy voice.
What I really loved was this handmade card from Anna. It's not fancy, and on it's front is a single sticker. What was written inside set my heart aflame. She wrote it all by herself, phonetically. :D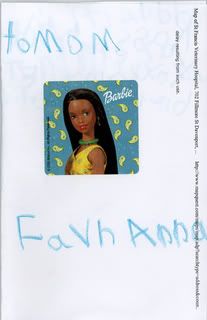 Translation:
Roses are red,
Violets are blue.
You smell sweet
And nice too.
But most of all
I love you.
And a little something she made me on her sn
ow day. :O)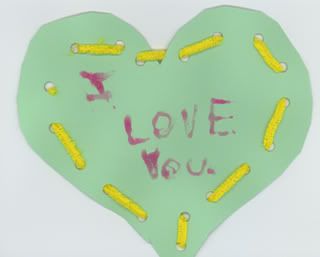 What Anna made for daddy, with a bit of help from mom...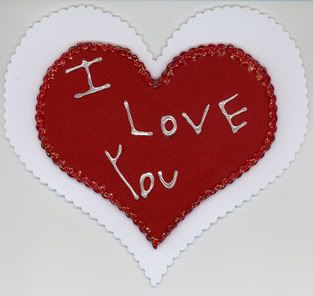 And Emma's for her daddy, both made with craft foam,
crayons, paper and glitter paint.