6 years ago today... After 1 year of infertility treatment, 4 more years of hoping and praying; 6 more years of telling people that there was nothing wrong with us, that we wanted children, and finally choosing to not discuss the subject anymore... getting the biggest shock and blessing of our lives... 22 hours of hard, sleepless labor after being induced, and only dilating 3/4 of a centimeter the whole time... her heart rate going below 30 twice and having an emergency c-section, and with her cord wrapped twice around her neck...
She
came into our lives. I was afraid so many times during my pregnancy of what kind of mother I would be. I was terrified when her heart beat slowed, and when they cut me open... And when they finally put her in my arms, I refused to let her go.
This tiny thing, so fragile, so longed for. Almost lost , but so wanted. I prayed for you, before you were even in my womb... and I thought you would never come. When all hope was gone, God sent you.
I would be lost without you.
I love you baby girl, always know that.
You will
always
be my baby.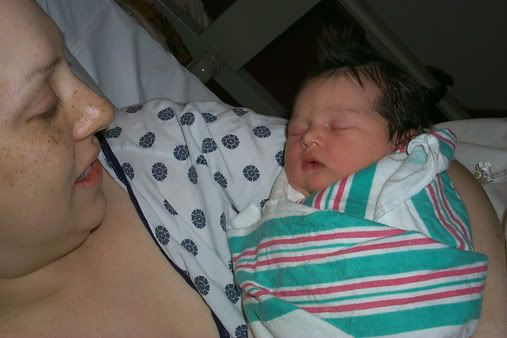 Mommy's version, click play: