This is my brain...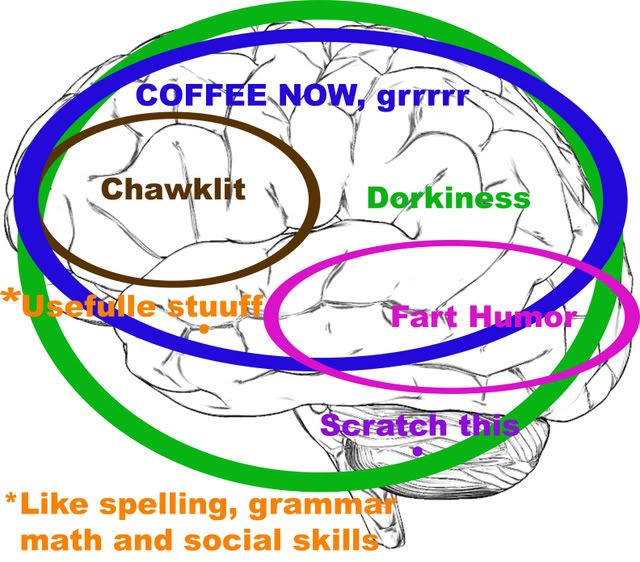 This is my brain in NaNo.
Any qwestions?
Oh, rite... not much diffarhrent I guess, only my speeling is noticeably more horribowl with speel check.
And not only am I slightlee more dorky ( and adorable, I think), but my powers of procrastynation are increeesed 10 fohld. ;) *drool*
I seem to be having more luck with posting on my blog. Dern, I should have done
NaBloPoMo.
One more thing... does this picture make my nose look big?