I have been trying to become a little more "blog aware" by submitting my feed to several feed subscription sites, and I had a little trouble finding the page to each service that allows you to create a chicklet for your side bar.
Eventually I hit the jackpot though! I found this site called
Online Marketing Blog
and on
this page
you can make a chicklet for just about any RSS reader out there. All you have to do is fill in your blog URL and name, then your feed URL. Then just add any tags you want such as the line break tags, which will separate your chicklets so they wont clump together in groups of 2 or 3 per line in your sidebar... unless you like it that way. ;) In which case, don't worry about tags.
Click the image below to see the tags I placed to make a single column of chicklets, as seen below in my side bar.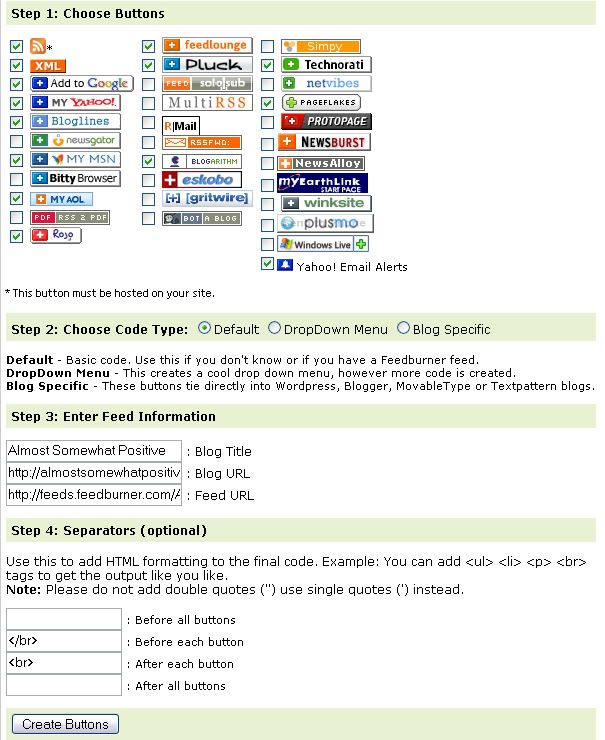 Click the "create buttons" button, this will take you to the next page with your code. Just copy this code and paste into your sidebar. And that's it, easy peasy rice and cheesy. ;)
----------------
Now playing:
Sheryl Crow - I Don't Wanna Know
via FoxyTunes